Monday, October 23 | 6 p.m.
"Hand Me My Travelin' Shoes": Georgia Blues Music Influence on the American South regarding Georgia blues music tradition with Piedmont Bluz artists (Valerie and Benedict Turner, and Georgia Folklorist Fred Fussell
Presidents Dining Room, University Center
Tuesday, October 24 | 6 p.m.
"Big Eighty left Savannah": Blues Tradition in a Modern Context
Presidents Dining Room, University Center
Wednesday, October 25 | 7 p.m.
Master Class
Mercer Macon Campus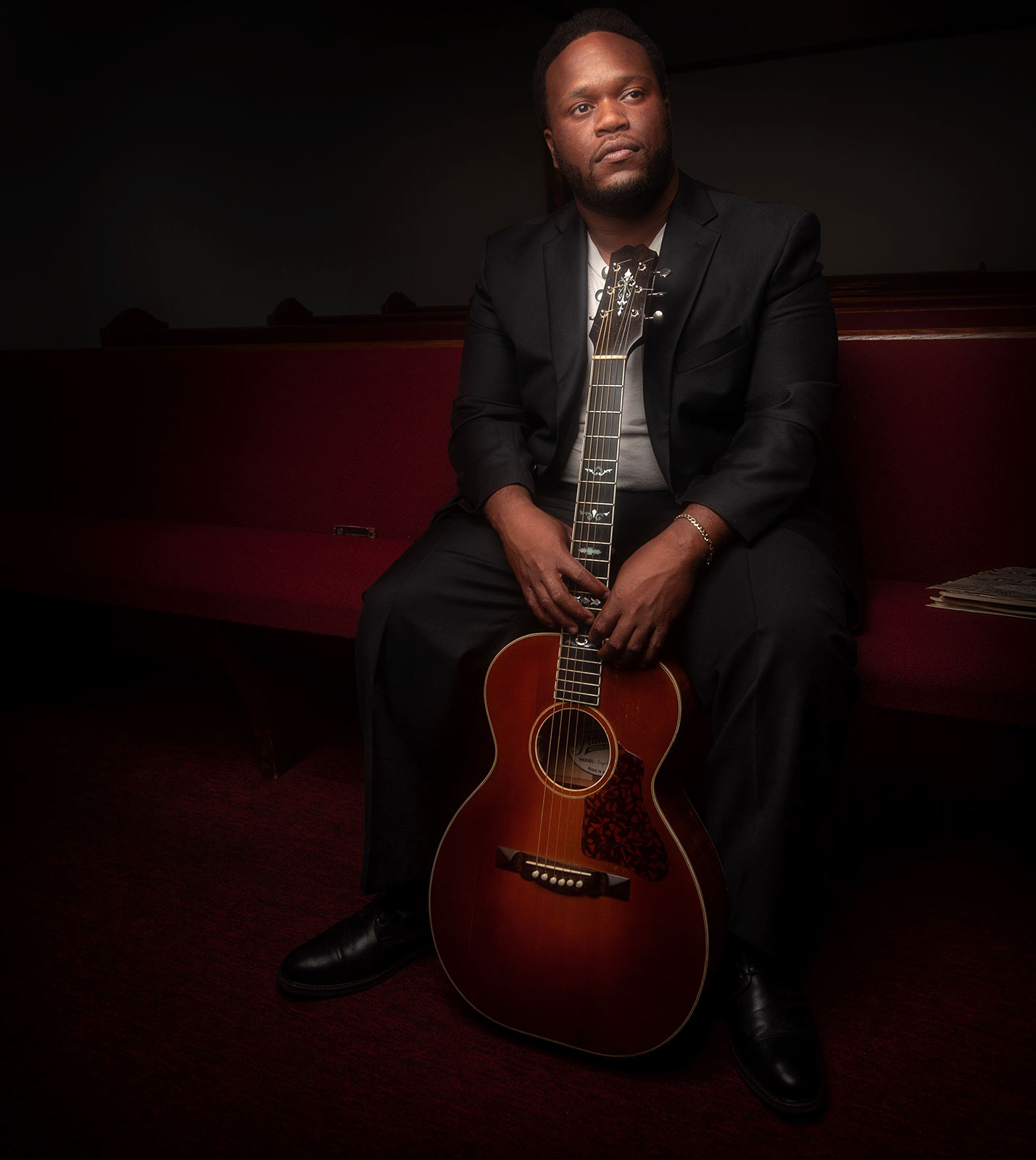 Jontavious Willis is resolved in his mission: to reinvigorate today's Blues with the spirit of the past. Inspired by a time when the Blues were plentiful and rhythm reigned supreme, Jontavious leverages his unique sound—a synthesis of his Georgia heritage and reverence for traditional Blues—to get the world dancing again. A Grammy-nominated musician and songwriter, Jontavious performs original, toe-tapping tunes in the style of Delta, Piedmont, Texas, and Gospel Blues. Dynamic vocals, technical prowess, and an abundance of Southern charm keep Jontavious sending jolts of vitality through the Blues community.
Jontavious was born and raised in rural Georgia, an environment with deep cultural roots that provides the inspiration he has continuously drawn upon to create his unique sound. He spent much of his childhood singing Gospel music at the Mount Pilgrim Baptist Church with his grandfather, which provided him his first setting to perform for an audience. An early phenom, his passion for the Blues was sparked at age 14 when he came across a YouTube video of Muddy Waters playing "Hoochie Coochie Man." He achieved widespread acclaim when living legend Taj Mahal invited Jontavious to accompany him onstage in 2015, with Taj describing him as his "Wonderboy." Jontavious was invited to open for Taj Mahal and Keb' Mo' during their joint TajMo tour in 2018, giving him an opportunity to present his work on a national stage.
Blue Metamorphosis, his acoustic debut album released in 2016, garnered rave reviews in Living Blues and Blues & Rhythm and won the Blues Foundation's International Blues Challenge 2018 Award for Best Self-Produced CD. His Grammy-nominated sophomore album, Spectacular Class, sees Jontavious survey an array of Blues styles with lively ensemble performances. Jontavious features prominently in solo shows and festivals across the world, sharing his unique blend of time-honored yet modern, intellectual yet danceable Blues with all.